November 21st 2019 is World Wide Pressure Injury Prevention Day. Beginning in 2012, World Wide Pressure Injury Prevention Day is a global, annual event in which industry, healthcare professionals, the public and the media come together to raise awareness of pressure injuries.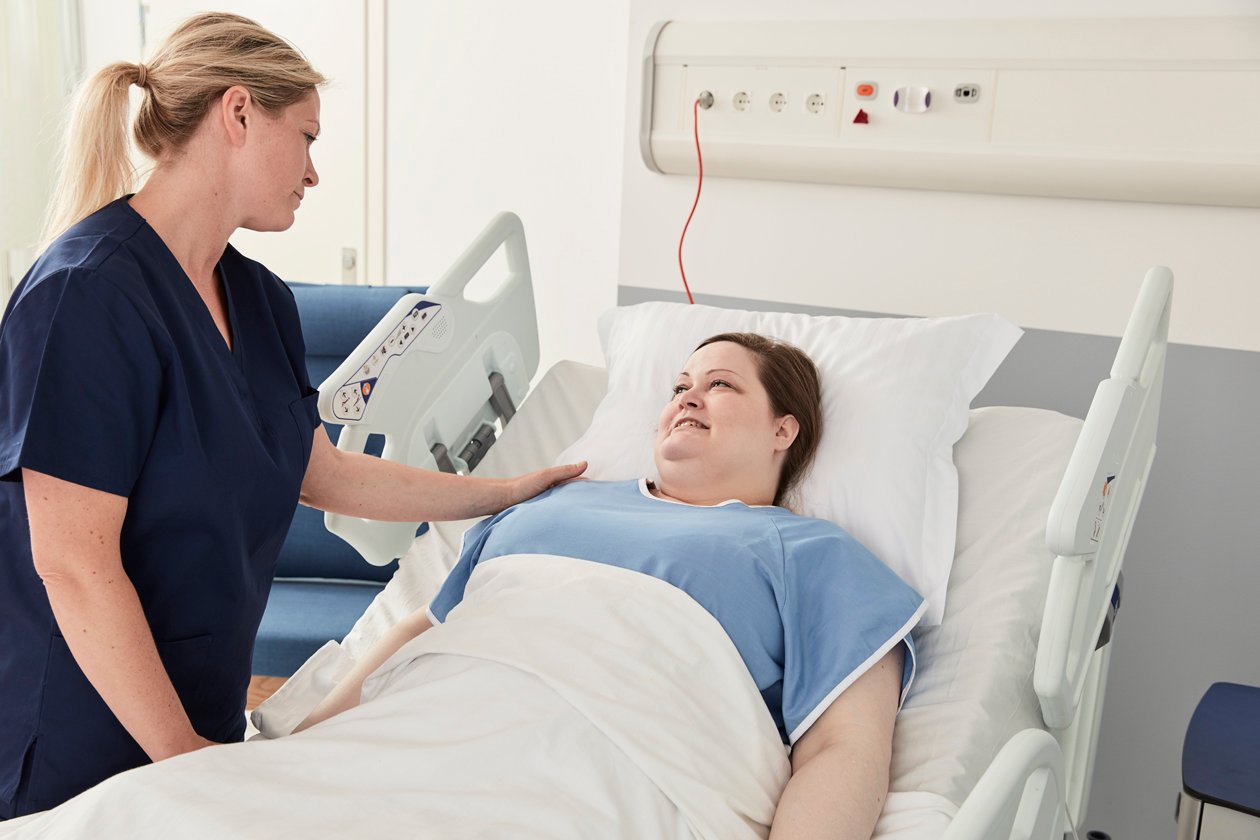 The National Pressure Ulcer Advisory Panel (NPUAP), European Pressure Ulcer Advisory Panel (EPUAP), and Pan Pacific Pressure Injury Alliance (PPPIA) promote this annual event to increase international awareness for pressure injury prevention. Although much has been done in the pressure injury prevention field, they still represent a great clinical and economic burden in many healthcare settings, proving the necessity for continued awareness and education.
What are Pressure Injuries?
Our skin and underlying tissue is constantly provided with oxygen and nutrients via our blood flow. An interruption of this blood flow can occur as a result of sitting or lying down for a period of time, thus applying excessive pressure to the skin without relief. When blood flow is blocked to our skin and underlying tissue, the skin is damaged and a pressure injury develops.
Both intrinsic and extrinsic factors contribute to the formation of pressure injuries. Whilst intrinsic factors, including general health, nutrition and age, may be difficult to manage, the extrinsic factors that contribute to pressure injury formation are within the caregiver's ability to limit. These extrinsic factors include:
Pressure

Shear

Friction

Microclimate
Pressure Injury Prevalence
World wide, pressure injury prevalence rates vary. The recent International Pressure Ulcer Prevalence™ Survey1 demonstrated an overall prevalence of pressure injuries of 9.3% in the United States.
The NHS Safety Thermometer concluded that from April 2014 to March 2015, as many as 25,000 patients developed a new pressue injury in the UK.2 Whilst the NHS state that pressure injuries affect approximately 20% of all patients in acute care settings in the UK.3
The Economic Burden of Pressure Injuries
The Economics of Patient Safety published by the Organisation for Economic Co-Operation and Development (OECD), state that pressure injuries are an example of a prevalent harm in acute and long-term care settings that can be avoided by implementing preventative measures.4
The economic cost of pressure injuries can be burdening; in the US annual cost estimates for treating pressure injuries are $9-11billion5, whilst the total annual cost in the UK is approximately £1.4-2.1billion.6
Anyone Can Develop a Pressure Injury
Anyone can potentially develop a pressure injury in any clinical or residential environment. It is generally understood that pressure injuries are a major consequence of acute or long-term patient immobility.7 Therefore, it is important to put in place an appropriate pressure injury prevention programme, which may include assessment, repositioning and a therapeutic surface.
Not all surfaces perform in the same way, and patient tissue tolerance varies. It is important to match the right surface to the right patient at the right time, according to clinical need.8
While the collective features and corresponding performance of a specialised surface vary considerably, all redistribute pressure either by generating a constant low-pressure environment (reactive surface) or by periodically lowering pressure through the deflation of alternating air cells (active surface). In addition, many surfaces also feature built-in microclimate management (low air loss) systems, or can be fitted with a microclimate management cover, such as the Skin IQ® family of products.
Please contact your local Arjo representative to find out which solution can be best tailored to your needs.
References
VanGilder C, Lachenburch C, Algrim-Boyle C, Meyer S. (2017). The International Pressure Ulcer Prevalence™ Survey: 2006-2015: A 10-Year Pressure Injury Prevalence ad Demographic Trend Analysis by Care Setting. Journal of Wound, Ostomy and Continence Nursing. 44(1):20-28.

Clinical Audit Support Unit, Health & Social Care Information Centre. NHS Safety Thermometer. Patiet Harm and Harm free Care, April 2015-2014, Official Statistics. May 2015. Available at: http://content.digital.nhs.uk/catalogue/PUB17488/nhs-safe-rep-apr-2014-apr-2015.pdf

NHS. (2010). NHS to Adopt Zero Tolerance Approach to Pressure Ulcers, National Patient Safety Agency. Accessed at: http://www.npsa.nhs.uk/corporate/news/nhs-to-adopt-zerotolerance-approach-to-pressure-ulcers

Slawomirski L, Auraaen A, Klazinga N. (2017). The Economics of Patient Safety: Strengthening a Value-Based Approach to Reducing Patient Harm at National Level. OECD Health Working Papers, No. 96, OECD Publishing, Paris. Accessed at: http://dx.doi.org/10.1787/5a9858cd-en

Padula WV, Mishra MK, Makic MB, Sullivan PW. (2011). Improving the Quality of Pressure Ulcer Care with Prevention: A Cost-Effectiveness Analysis. Med Care. 49(4):385-392.

Bennett G, Dealey C, Posnett J. (2004). The Cost of Pressure Ulcers in the UK. Age Ageing. 33(3):230-235.

National Institute for Health and Care Excellence (NICE). Clinical Guidance CG179. Pressure Ulcers: Prevention and Management. Accessed at: https://www.nice.org.uk/guidance/cg179

National Pressure Ulcer Advisory Panel, European Pressure Ulcer Advisory Panel and Pan Pacific Pressure Injury Alliance. Prevention and Treatment of Pressure Ulcers: Clinical Practice Guideline. Emily Haesler (Ed.). Cambridge Media: Osborne Park, Western Australia; 2014.