Pressure injuries (also known as pressure ulcers), are characterised by localised injury to the skin and/or underlying tissue, usually over a bony prominence as a result of pressure, or pressure in combination with shear1.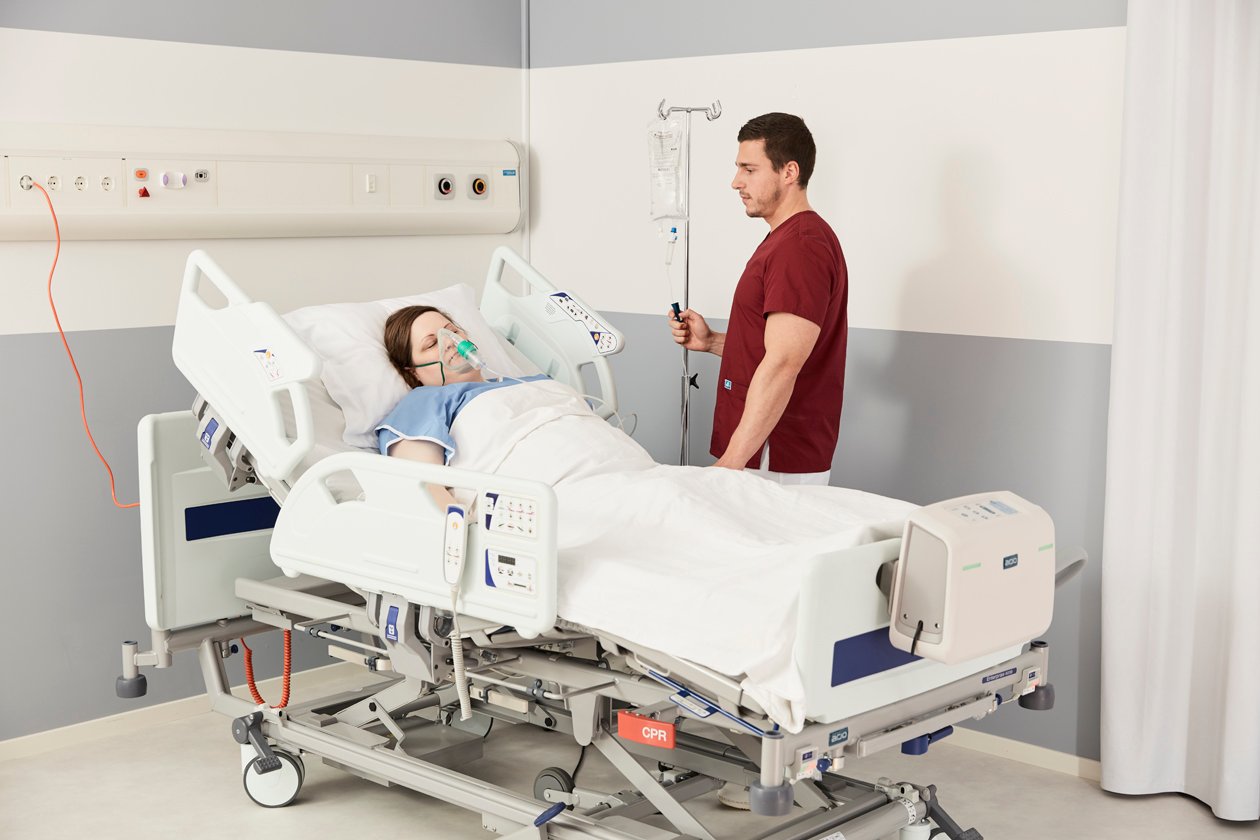 They are a major global health care problem, most frequently affecting frail patients with reduced mobility and complex under-lying chronic conditions. However, pressure injuries may also develop in young, previously fit and well individuals such as those with major trauma or disability.
Despite advances in surface technologies, education, guidelines and facility-based continuous improvement programmes, pressure injury prevalence and incidence remains high in many care settings. Such injuries not only have a significant impact on the patient and their carer(s) but are also associated with increased costs to healthcare facilities2,3, and are generally considered avoidable4 if pressure, shear, time and microclimate are effectively managed.
"Pressure injury prevention, begins with the identification of those individuals at risk, as early as possible in the care pathway, and requires prompt action to provide the correct intervention1,5, which may include early mobilisation1 or the provision of a specialist therapy support surface."
Two distinct generic types of support surface have been defined, based upon the primary mode of action: reactive support surfaces, whereby the magnitude of the applied pressure is minimised, and active or alternating pressure surfaces, where there is periodic removal of pressure through the cyclical inflation and deflation of air cells within the mattress6.
Michael Clark , the Director of the Welsh Wound Network states that "Alternating pressure patient support surfaces have been a long established integral part of pressure ulcer prevention and management. On-going developments in alternating pressure surfaces will help to maintain today's dominant role for these devices in health care and so help to reduce the experience of pressure ulcers for many thousands of patients"
The principal design goal of alternating mattress systems is to mimic the protective effect of spontaneous or assisted repositioning, by periodically reducing tissue contact with the support surface to a level that is as low as is practically achievable and for as long as possible. This action ensures reperfusion of the tissues even if the patient does not move. The physiological benefits of active alternating therapy often make this the modality of choice for some of the most vulnerable patients including those who cannot be regularly repositioned manually1.
At Arjo we have been working for more than 30 years to help reduce the risk of pressure injuries. Our latest innovation in alternating surface technology – 'Auralis™' is being launched now which brings together our long heritage and design expertise in pressure injury prevention.
Around the clock care for high-risk patients
the Auralis™ has been developed from a long heritage of proven alternating pressure systems from Arjo.
Auralis™ is the first Pressure Injury Prevention systems to offer full Skin IQ® integration for microclimate management.
Designed for high acuity patients with limited mobility and compromised skin integrity, the Auralis is a dual-modality system, offering both active (alternating) or reactive therapy (constant low pressure) to effectively manage pressure injury prevention, depending on the needs of the patient.
The Auralis, incorporates Arjo's latest technology in active therapy surfaces to deliver;
Comfort for the patient

via full Skin IQ® microclimate management compatibility and adjustable comfort pressure feature.

Intelligent delivery of alternating pressure

utilising Arjo Self Set Technology (SST), supporting a 'plug and play' set up, with reduced need for manual adjustments to the system.

Around-the-clock prevention

– a combination of Auralis' dual modality seat cushion and mattress (overlay or replacement) options

Uninterrupted therapy

- integral battery backup (as standard) ensures hours* of continuous therapy in the event that power to the system is interrupted - No mains power? No problem
Please contact your local Arjo representative to find out which solution can be best tailored to your needs.
References:
National Pressure Ulcer Advisory Panel, European Pressure Ulcer Advisory Panel and Pan Pacific Pressure Injury Alliance. Prevention and Treatment of Pressure Ulcers: Clinical Practice Guideline. Emily Haesler (Ed.). Cambridge Media: Osborne Park, Western Australia; 2014
Dealey C, Posnett J, Walker A (2012). The cost of pressure ulcers in the United Kingdom. Journal of Wound Care; 21(6): 261-266
Brem H, Maggi J, Nierman D et al (2010) High cost of stage IV pressure ulcers. J. Surg. 2010; 200:473-477
Never Events (2017). https://psnet.arhq.gov/primers/primer/3/never-events. Accessed August 2017
Pressure Ulcer point Prevalence Survey: Statewide Report 2006. Victorian Public Health Service, Victoria,Australia.https://www.2.health.vic.gov.au/about/publications/researchandreports/pressure-ulcer-prevalence-survey. Accessed August 2017.
NPUAP (1997) Terms and Definitions Related to Support Surfaces. At: http://www.npuap.org/NPUAP_S31_TD.pdf version 01/29/2007
*Please refer to Auralis Instructions for use for more information