Extract from Clinical Research Poster: Easing the Burden of Choice: A Concept to Map the Relative Performance Characteristics of Product Combinations in Clinical Practice:
Introduction: The heel is known to be a particular risk area for pressure ulcers (PU). A newly designed active support surface* includes an internal cell deflate feature to provide complete heel offloading and is intended for use in all clinical settings.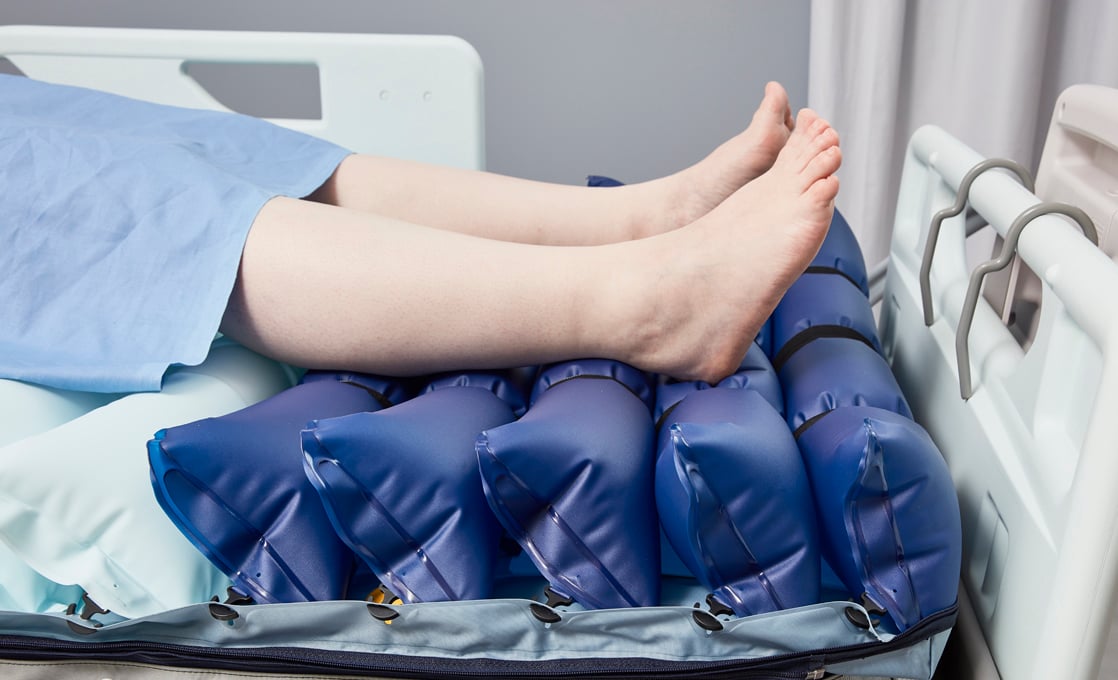 Methods: Anthropometric & PU incidence data for the French market was collected to identify the clinical need and dimensional requirements of the heel feature.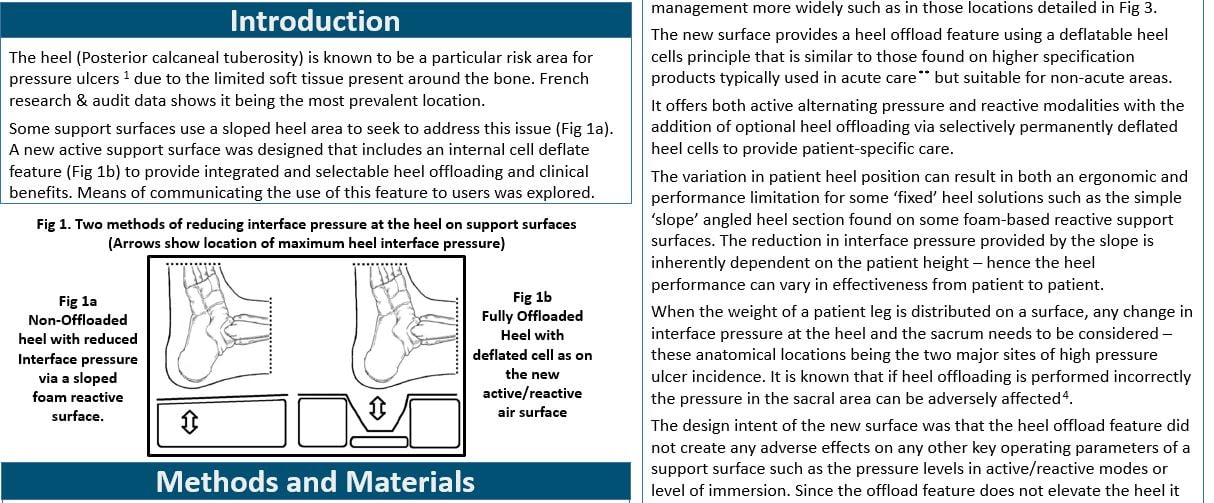 Results: The surface offers individually deflatable heel cells which can provide a consistent level of offloading operation irrespective of the patient height. The heel positions were mapped against the air cells located within the surface creating a visual image to help the user to promote the correct and effective use.

Conclusion: The provision of individually deflatable heel cells can provide both flexibility and improvements in the management of heel-located pressure ulcers.
Please contact your local Arjo representative to find out which solution can be best tailored to your needs.