"One of my biggest challenges is time" - Frida, full time nurse at Lund University Hospital
At Arjo, we work to help professionals across care environments keep their promises. This year, as part of our Promise campaign we went out to talk to caregivers and listen to their challenges in healthcare. This month we spoke to acute care nurse at Lund University Hospital on what her inspirations for working in healthcare were but also the challenges of which they face:
'For me, it is important that my patients are treated with respect,' says Frida, a full-time nurse. 'When I get to work, I think about the different people I will meet. Every person is unique and needs care in different ways and according to different conditions.'
With over 20 years' experience, Frida originally began her career in assisted living before moving into to nursing. 'I felt I wanted to develop,' she says. 'I needed a challenge. It always felt natural for me to want to help people recover from illness and also to relieve suffering. I always wanted to help people when they could no longer help themselves.'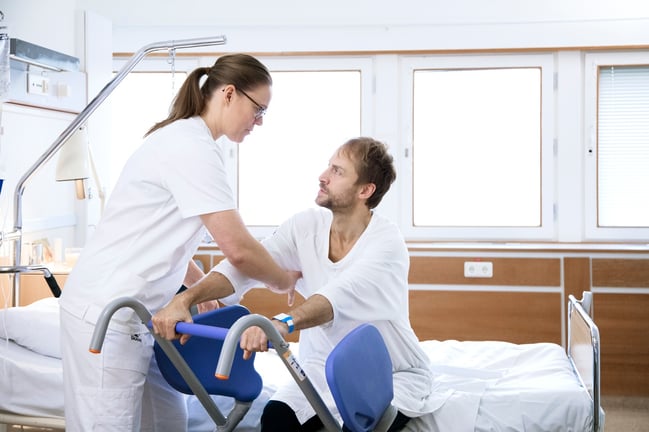 Like many healthcare professionals, Frida's day is often demanding and involves many tasks and pressures.
'One of my biggest challenges is time,' she says. 'We never seem to have enough. I always have a lot to do, from personal care assistance and observing in the case of worsening illness. We also need to provide medication prescribed by our doctors.'
When we ask if Frida would ever consider another profession, she smiles. 'I have trouble seeing myself in any other profession. The most rewarding part of my work is when I see my patients satisfied with the care I can provide.'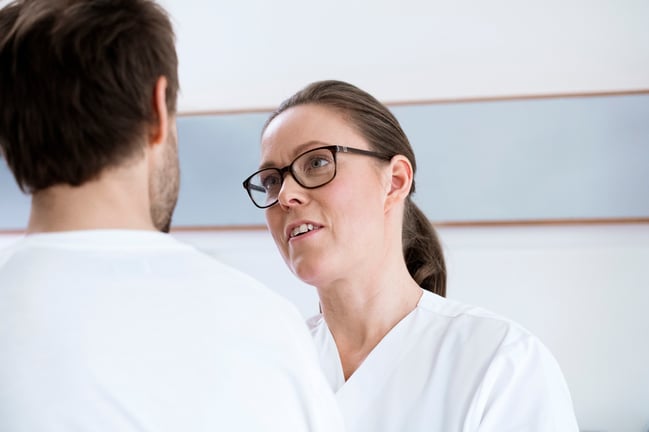 Next month we will talk to Kalle, a caregiver in long term care and listen to him about his challenges when working with senior patients.
For more on caregiver stories, and informative articles for healthcare staff, please subscribe to our blog.
SUBSCRIBE TO OUR BLOG


Like this story? Share on any of our social media channels below and follow us to get up-to-date articles on how improve the workload of caregivers.