November 15th 2018 is World Wide Pressure Injury Prevention Day. This special day focuses on raising the awareness of the problem of pressure injuries, also referred to as pressure ulcers, worldwide.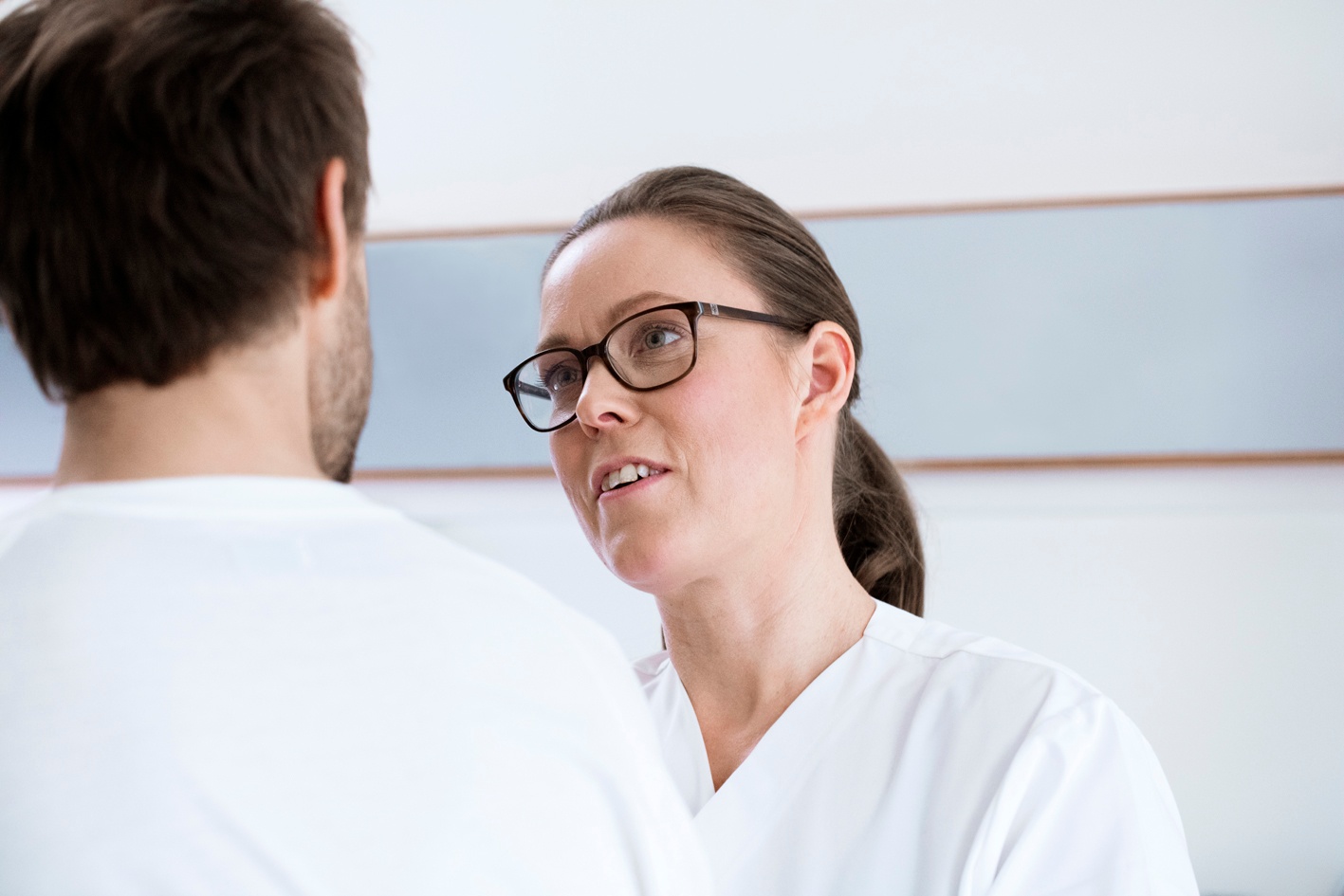 The National Pressure Ulcer Advisory Panel (NPUAP) promote this special event to increase international awareness for pressure injury prevention. Although much has been done in the field of pressure injury prevention, they are still a problem in many care settings, although through education many pressure injuries are preventable.¹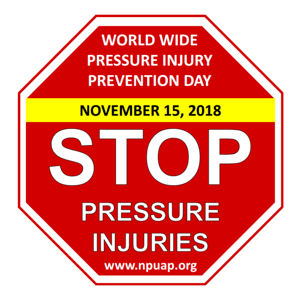 What are Pressure Injuries?
When blood flow is blocked to our skin and underlying tissue, the skin is damaged and a pressure ulcer develops. This interruption of blood flow can occur as a result of sitting or lying down for a period of time, thus applying excessive pressure to skin without relief. Other factors that may contribute the cause of a pressure ulcer are shear pressure, friction over the skin, moisture and poor nutrition. Pressure injuries are more likely to occur in the elderly and the immobile. Some early indications that a pressure ulcer may be beginning to develop include the discoloration of skin as well as local pain and discomfort.
The NHS Safety Thermometer concluded that from April 2014 to March 2015, as many as 25,000 patients developed a new pressure ulcer in the UK². According to the NHS, pressure ulcers affect approximately 20% of all patients in acute care settings in the UK³. Anyone can potentially develop a pressure injury in any clinical or residential environment. It is generally understood that pressure injuries are a major consequence of acute or long-term patient immobility.¹
Anyone can potentially develop a pressure injury
The NPUAP advise that caregivers should periodically turn and reposition immobile patients to prevent the development of pressure injuries facilitating the reduction of pressure exerted on the skin can aid in reducing the risk of pressure damage.
A microclimate management surface can aid in the control and regulate the temperature and moisture where the support surface is in direct contact with the skin. Regulating these factors can help sustain skin integrity and therefore prevent and help with healing pressure injuries.⁴
Financial Burden
According to the economics of patient safety published in March 2017, by the Organisation for Economic Co-operation and Development (OECD), pressure ulcers are an example of prevalent harm in acute and long-term care settings that can be avoided by implementing preventive measures.⁵
This report mentions several studies demonstrating that taking action towards preventing pressure injury is desirable from an economical and humanitarian perspective, such as Bayoumi et al (2008), Schuurman, JP et al (2009), Demarré et al (2015).
On World Wide Pressure Injury Prevention Day this coming November 15th, please join us and help educate the public and increase pressure injury awareness by highlighting the risk factors contributing to pressure ulcers and discussing how they can be prevented.
For more information, download the Arjo Clinical Evidence Summary on Pressure Injury Prevention Solutions.
References
1 National Institute for Health and Care Excellence (NICE). Clinical Guideline CG179. Pressure ulcers: prevention and management.
2 Clinical Audit Support Unit, Health & Social Care Information Centre. NHS Safety Thermometer: Patient harm and harm free care April 2014-2015 official statistics. May 2015 http://content.digital.nhs.uk/catalogue/PUB17488/nhs-safe-rep-apr-2014-apr-2015.pdf
3 Sources: NHS (2010). NHS to adopt zero tolerance approach to pressure ulcers, National Patient Safety Agency, http://www.npsa.nhs.uk/corporate/news/nhs-to-adopt-zerotolerance-approach-to-pressure-ulcers/
Moore, Z. (2011). A randomized controlled clinical trial of repositioning, using the 30° tilt,- for the prevention of pressure ulcers, Journal of Clinical Nursing
Shoker, H. (2010). Taking the Pressure off NHS Resources: Walsall Hospital's NHS Trust Pilots ArjoHuntleigh's Pressure Ulcer Prevention and Outcome Assessment, ArjoHuntleigh
4 Prevention and Treatment of Pressure Ulcers: Clinical Practice Guideline. Emily Haesler (Ed.). Cambridge Media: Osborne Park, Western Australia; 20141.
5 Slawomirski L, A. Auraaen and N. Klazinga (2017), "the economics of patient safety: strenghtening a value-based approach to reducing patient harm at national level, OECD Health Working Papers, No. 96, OECD Publishing, Paris. http://dx.doi.org/10.1787/5a9858cd-en